When we Started Debby's Bites we reached out to number of Co-packers to inquire about making our recipe. The answers that we got from them were quite discouraging as they requested a very high "Minimum Order Quantity." Unfortunately, this seemed to be the standard among all the Co-packers.
We were after 10.000 units of each SKU in order to hit the target cost and be able to sell it to our customers at a reasonable price.
Overall, the bill would have been tens of thousands of dollars that as a small business we simply didn't have.
Besides the negative cash flow that many of the food startups have, a large order is a logistical nightmare. Now, we control our own production and own our machinery which give us the opportunity to help YOU!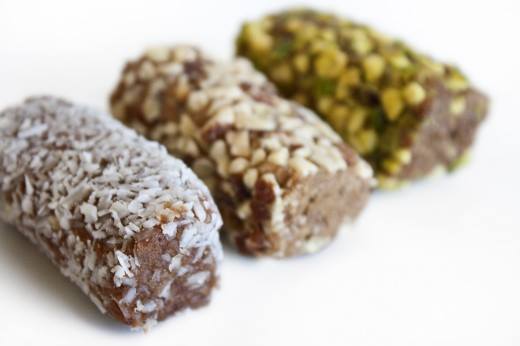 Whether you have an existing recipe that you want to produce, or maybe just an idea but are looking for advice and R&D we are here! Let us know what you need, 10,000 unit runs or even as low as 500, we are here for you.
Believe us, we haven't forgotten the struggle of doing everything by hand. We are able to give you the possiblity of access to professional machinery with reasonable minimums!
We are able to extrude any bar size and shape, enrobe anything in chocolate and grind nuts and seed for silky smooth butters.
We already manufacture bars and snacks for many startups and coffee shops chains.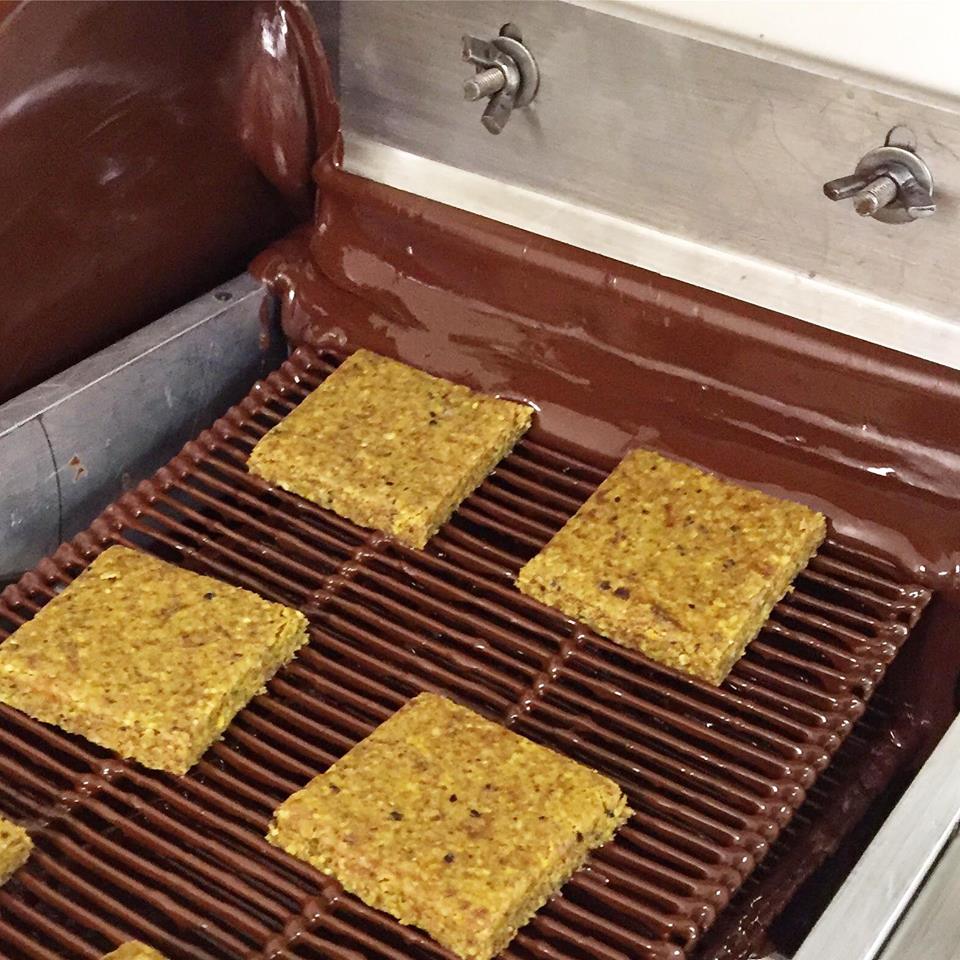 our capabilities
Protein & Energy bar Manufacturing (Raw Extrusion Process)
Flow Wrapping
Nuts & Seed Butter Manufacturing
Jars Filling
Single Serve Squeeze Packs
Chocolate Enrobing
Chocolate moulding (Cups, Bars, Clusters etc.)
Standup Pouch Filling and Sealing